Emi Sasagawa

By Emi Sasagawa on July 28, 2017
The open education movement has helped people access content that they would otherwise not be able to view or interact with. Open education resources reduce costs for students and allow for greater flexibility for instructors. And according to Tara Robertson, the accessibility librarian at the Centre for Accessible Post-Secondary Education Resources (CAPER-BC), the idea of […]
By Rie Namba on June 30, 2016
When Claudia Krebs, professor of teaching in the Faculty of Medicine at UBC, first thought of making videos for a course in neuroanatomy, her focus was on re-thinking how students are taught in medical school. "Neuroanatomy is traditionally a course that is very difficult for the students. I wanted to break it up and give them the content in manageable pieces," said Krebs. With MEDIT Media groups, she created nine videos accompanied by 20 modules and posted the content online for public access.
By Rie Namba on June 2, 2016
The goal of the Digital Tattoo project is to raise questions, provide examples and links to resources to encourage you to think about your presence online, navigate the issues involved in forming and re-forming your digital identity and learn about your rights and responsibilities as a digital citizen. It's original content is published under the Creative Commons-Attribution 3.0 license to allow for sharing and re-publishing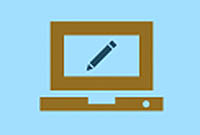 By Rie Namba on May 5, 2016
Group building block for Blackboard Learn 9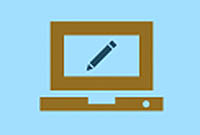 By Rie Namba on May 5, 2016
This program is free software; you can redistribute it and/or modify
it under the terms of the GNU General Public License as published by
the Free Software Foundation; either version 2 of the License, or
(at your option) any later version.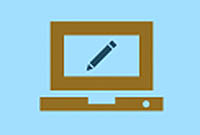 By Rie Namba on May 5, 2016
Over the last 20 years, Peer Instruction has become a widely-adopted instructional technique across higher education. It is the cornerstone of a range of approaches that collectively aim to use classroom time (usually lectures) more productively than simply as a vehicle for didactic presentation of content. Such approaches often broadly classified as 'interactive engagement' strategies, or — more recently — 'flipped classroom' approaches.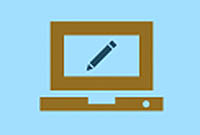 By Rie Namba on May 5, 2016
Adaptive Comparative Judgement (ACJ) is based on the law of comparative judgement conceived by L. L. Thurstone in 1927 as a method for psychological measurements. First used for psychological measurements, today it offers an alternative to marking, especially for performance assessments for which achievement can be difficult to describe in mark schemes and for those where inter-marker reliability is often a problem.
This application is based on an updated 2012 paper which details ACJ's method and history. Students answer questions asked by instructors or other students and are then able to compare and judge the given answers. From these judgements a score for each answer is calculated according to ACJ's methods.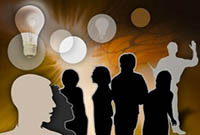 By Rie Namba on May 5, 2016
The course provides an online immersion in the global learning technologies marketplace with particular emphasis on emerging markets for learning technologies in public and commercial domains. The course site provides access to open content, open discussions, and student resource production.
By Rie Namba on May 5, 2016
An iterative course wiki on technology enhanced learning environments that has evolved over several years.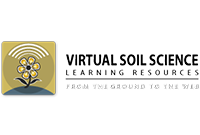 By Rie Namba on May 5, 2016
The goal of Virtual Soil Science Learning Resources (VSSLR) group is to enhance soil science education through cooperation and innovative approaches to teaching and learning. The site features educational tools and courses developed to address the following topics: basic soil science principles, soil classification, land-use impacts on soil quality, and raising awareness about soil as an important natural resource.