Will Engle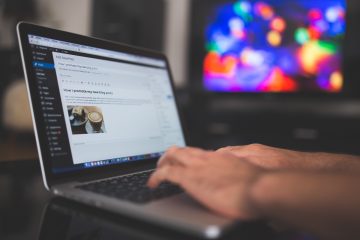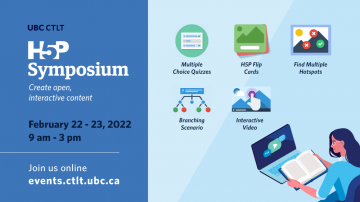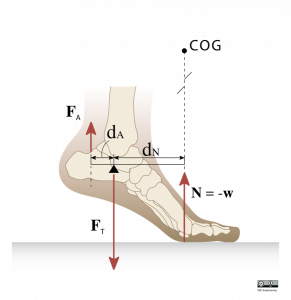 By Dr. Agnes d'Entremont on November 8, 2021
Category:Profiles, Updates
Open resources can be an important tool for reducing student textbook costs. Dr. Agnes d'Entremont from UBC Mechanical Engineering explains why it's harder to develop or adapt them for STEM — and the opportunities if we do.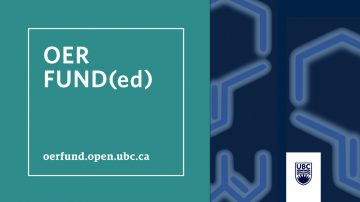 By Will Engle on November 1, 2021
Category:Profiles, Updates
Jonathan Verret received a 2019/20 OER Implementation Grant for a project that resulted in the creation of a "Foundations of Chemical and Biological Engineering" open textbook. This resource, which provides an introduction to foundational topics of chemical engineering…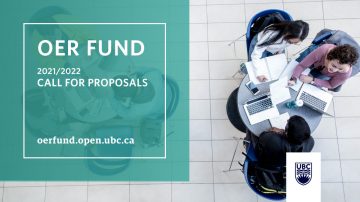 By Will Engle on October 12, 2021
Category:Profiles, UBCV, Updates
Last year, Dr. Mark Turin and other faculty members from the UBC Himalaya Program received an Open Education Resources (OER) Rapid Innovation Grant for their proposal: Nepali and Tibetan Language in a Community Context. The resulting project created two OER courses, developed by UBC Himalaya Program and Asian Studies language instructors Binod Shrestha (Nepali) and […]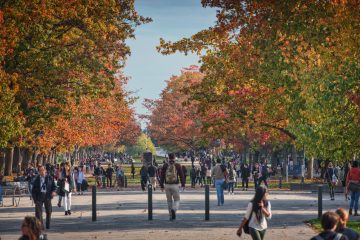 By Will Engle on September 22, 2021
Category:Funding Updates, Slider, UBCV, Updates
The Office of the Provost and Vice-President, Academic, UBCV, is pleased to invite the UBC community to apply funding to support the use of OER in UBCV courses.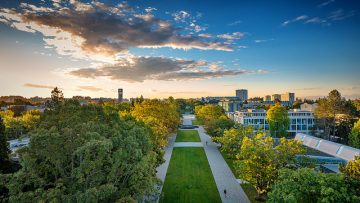 By Eshana Bhangu on September 15, 2021
Category:Events, UBCV, Updates
The AMS is excited to announce a call to nominate and honour OER Champions — those members of the UBC community who foster open education at UBC.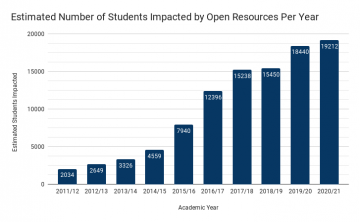 By Will Engle on May 10, 2021
Category:Open UBC Snapshot, Reports, UBCV, Updates
The 2020/21 academic year brought a transition to remote learning and delivery of online courses. This transition, due to the COVID-19 pandemic, exposed the importance of student ease of access to textbooks and other course materials. One strategy for ensuring students had barrier free access to learning materials was the use of open educational resources […]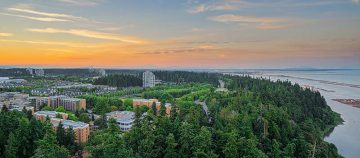 By Will Engle on September 13, 2020
Category:Funding Updates, UBCV, Updates
The Office of the Provost and Vice-President, Academic, UBC Vancouver is pleased to invite the UBC community to apply for the Open Educational Resources (OER) Rapid Innovation and Implementation Grants. The UBC Vancouver OER Fund, established through the UBC Academic Excellence Fund in 2019, aims to support affordable and inclusive access to learning materials through […]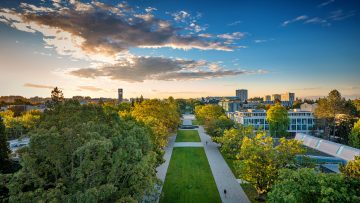 By Will Engle on May 15, 2020
Category:Funding Updates, UBCV, Updates
BCcampus recently announced a call for proposals targeting the development of formative activities for open homework systems. Successful proposals from faculty members at UBC Vancouver are eligible for match funding…