Stories from the community, statistics, events, and all about Open. Want to contribute? Let us know.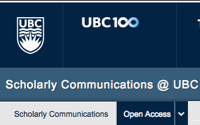 By Rie Namba on June 6, 2016
This is an open library resource guide that provides learners information and support for open access publication…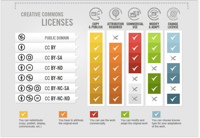 By Rie Namba on June 6, 2016
The Creative Commons guide is an openly licensed guide developed to support faculty, staff and students adopting, adapting and producing open educational resources…
By Rie Namba on June 6, 2016
UBC Library's Open Collections include digital photos, books, newspapers, maps, videos, theses and more…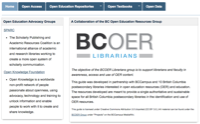 By Rie Namba on June 3, 2016
The resources developed are meant to provide a single authoritative and sustainable space for all British Columbia postsecondary libraries in the identification and use of OER resources…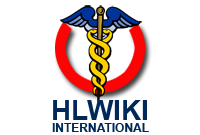 By Rie Namba on May 5, 2016
The objective of the HLWIKI is to build a health sciences librarianship wiki with an international perspective, but also to emphasize issues affecting practice in Canada. For example, it focuses on expert searching to support the development of systematic reviews in medicine, and searching for the grey literature. The HLWIKI International Advisory supports the Creative Commons principles of sharing and collaboration (i.e. copyleft).
By Rie Namba on May 3, 2016
cIRcle is an open access digital repository for published and unpublished material created by the UBC community and its partners. Its aim is to showcase and preserve UBC's unique intellectual output by making content openly accessible to anyone, anywhere via the web.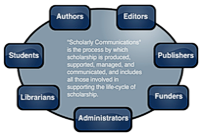 By Rie Namba on May 3, 2016
The purpose of the committee is to create a wider forum for discussion and consideration of changes to the system of scholarship..