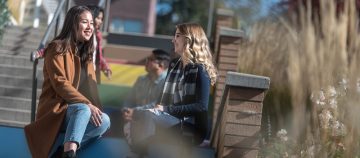 By Sheridan Powell on October 15, 2020
Robyn Newell is part of a group that received an OER Fund grant to create open biomechanics problems that are closer to real-world applications in order to help their students succeed.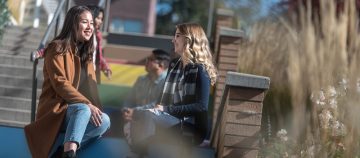 By Sheridan Powell on October 8, 2020
In 2020, Surita Jhangiani was awarded an OER Fund Grant and she explains the advantages of collaborating to create OER and why they're moving away from commercial textbooks.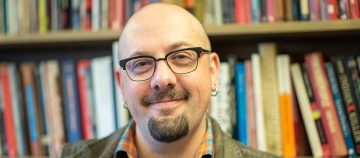 By Will Engle and Valeria De La Vega on August 19, 2020
Dr. Daniel Heath Justice, a professor in the Department of First Nations and Indigenous Studies and Canada Research Chair, states that if "people are interested in decolonizing open education, they have a lot of work to do. It's not just a matter of inclusion; it's questioning the very foundations of what knowledge is. [Not only] in the Academy, but also in society. And thinking very much about how power informs, influences, and limits the possibility of a much more humane and just approach to learning to knowledge and understanding."

By Abigail Saxton on January 7, 2019
For Cindy Underhill empathy supports open learning. Questions like, "how would students relate to this? What would this mean to students?" helps the creation of practical, open content.

By Abigail Saxton on July 24, 2018
In a media-rich world, UBC geography professor Siobhán McPhee is using technology for her students' advantage. In collaboration with students and the university's Emerging Media Lab, McPhee developed an app utilizing augmented reality to create an urban history tour of Vancouver's historic Chinatown and Downtown Eastside neighbourhoods following the influence of the Canadian Pacific Railway […]

By Abigail Saxton on April 9, 2018
Students in the Faculty of Forestry are no strangers to producing engaging content surrounding natural resources management — the medium is changing though. Janette Bulkan, Assistant Professor for Indigenous Studies in the Faculty of Forestry, is initiating student-led projects on the
UBC Wiki
, an open-source platform, to facilitate students as producers of knowledge.
By Wendy Chan on January 29, 2018
 For David Gaertner, it is important that his students have the opportunity to create work with a broader impact, that can live beyond the classroom walls. "A big part of my pedagogy is getting students to think outside the limitations of the university," explains Gaertner, an instructor in First Nations and Indigenous Studies. Rather […]

By Emi Sasagawa on November 30, 2017
 For a long time engineering instructors have had homework problems for students in UBC's Learning Management System (LMS). That is, until recently, when they found that students preferred the WeBWorK problems they were getting in their math courses. Agnes d'Entremont, an instructor in the Department of Mechanical Engineering, and Jonathan Verrett, an instructor in […]

By Emi Sasagawa on November 20, 2017
We use "open" as though it is free of ideology, ignoring how much "openness," particularly as it's used by technologists, is closely intertwined with "meritocracy" — this notion, a false one, that "open" wipes away inequalities, institutions, biases, history, that "open" "levels the playing field." – Audrey Waters, From Open to Justice UBC, in partnership […]

By Emi Sasagawa on July 28, 2017
The open education movement has helped people access content that they would otherwise not be able to view or interact with. Open education resources reduce costs for students and allow for greater flexibility for instructors.