Rie Namba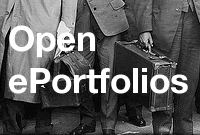 By Rie Namba on May 3, 2016
Open e-Portfolio projects have been developed in different teaching and learning contexts across UBC…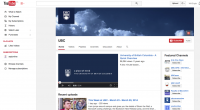 By Rie Namba on May 3, 2016
The UBC EDU Channel on YouTube features videos from open courses, departments, events and faculties across the university. Highlights include open educational resources included faculty lectures, campus events and the latest news from UBC. All UBC faculty/staff can request the ability to upload to UBC's YouTube EDU account. View site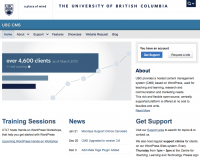 By Rie Namba on May 3, 2016
UBC provides a hosted content management system (CMS) based on the open source WordPress platform…
By Rie Namba on May 3, 2016
UBC Blogs is a hosted weblogging platform designed to provide free individual or group webspace for the UBC community…
By Rie Namba on May 3, 2016
The UBC Wiki is a university-wide wiki designed to provide a collaborative writing and content development environment for instructors and students. It can be used for open education resources, open courses, group authoring on a topic, peer review/editing, class resource development (adding annotated links/building a shared resource for a class), and documentation development (resource manuals or guides that need to be updated regularly).
View site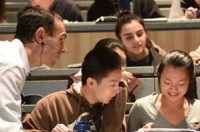 By Rie Namba on May 3, 2016
Students in the physics course, Introductory Physics (PHYS 100), previously used a commercial textbook as well as four other services or tools to support learning in the course…
By Rie Namba on May 3, 2016
The UBC Library provides access to server space and to the open source Open Journal Systems software for UBC faculty members who are editing or supporting Open Access electronic journals as well as recognized UBC student journals. This includes BC Studies: The British Columbian Quarterly and the Canadian Journal of Midwifery Research and Practice.
View site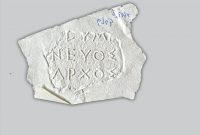 By Rie Namba on May 3, 2016
This student-driven project was a  collaboration between the Classical, Near Eastern and Religious Studies department  with the UBC Library to digitize 700 Greek Epigraphic Squeezes and develop the descriptive content necessary to deliver comprehensive online collections. "Since the spring of 2013, a dedicated group of graduate and undergraduate students have been working tirelessly to create open access digital repositories for these collections in order for scholars, professors, and the general public alike to enjoy these incredible artifacts that span nearly three thousand years of human history. "
By Rie Namba on May 3, 2016
cIRcle is an open access digital repository for published and unpublished material created by the UBC community and its partners. Its aim is to showcase and preserve UBC's unique intellectual output by making content openly accessible to anyone, anywhere via the web.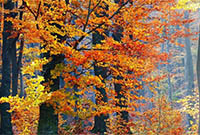 By Rie Namba on May 3, 2016
As part of this project the Faculty of Geography created OER, including a new open textbook on Natural Hazards and created tutorials for learning open source software (QGIS) for GIScience…