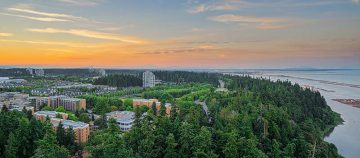 By Will Engle on December 11, 2019
New funding to support affordable & inclusive access to learning materials through the integration of open educational resources within UBC credit courses.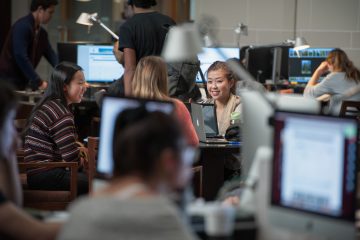 By Will Engle on May 24, 2019
The UBC Senate has endorsed principles for digital learning materials used for assessment that address affordability and support open resources and platforms.

By Abigail Saxton on January 7, 2019
For Cindy Underhill empathy supports open learning. Questions like, "how would students relate to this? What would this mean to students?" helps the creation of practical, open content.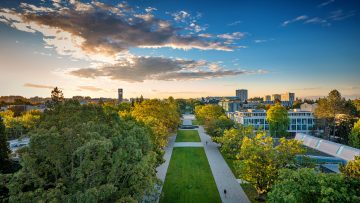 By Will Engle on January 3, 2019
In academic year 2018, an estimated 15,388 UBC students were impacted by courses using open resources in place of paid textbooks or readings.

By Rie Namba on July 24, 2018
UBC geography professor Siobhán McPhee is using technology to expand traditional learning spaces and make education accessible and relevant to more students.

By Rie Namba on April 9, 2018
Janette Bulkan, Assistant Professor in the Faculty of Forestry, is initiating student-led projects on the UBC Wiki, an open-source platform, to facilitate students as producers of knowledge.
By Rie Namba on January 29, 2018
For David Gaertner, it is important that his students have the opportunity to create work with a broader impact, that can live beyond the classroom walls.

By Rie Namba on November 30, 2017
For Jonathan Verrett, the use of open source tools is important as they allow others to build upon previous work and resources. "That allows educators to have access to more powerful tools to train students."
By Rie Namba on September 5, 2017
According to Tara Robertson, accessibility librarian at CAPER-BC, accessibility can help push the open education movement even further forward. Open educational resources and content should be accessible to all people.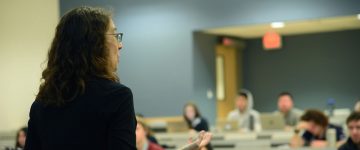 By Rie Namba on July 13, 2017
For Christina Hendrics the value of "peer to peer connecting is partly that students will learn a lot not just from what they hear from other people but from what they tell to other people. Conversations with other students bring such different perspectives and interpretations."