Stories from the community, statistics, events, and all about Open. Want to contribute? Let us know.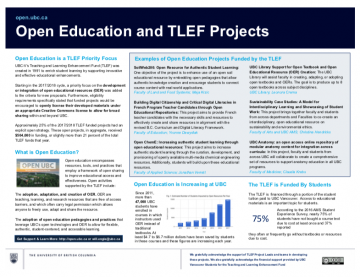 By Will Engle on May 29, 2018
UBC-Vancouver's Teaching and Learning Enhancement Fund (TLEF) was created in 1991 to enrich student learning by supporting innovative and effective educational enhancements. Starting in the 2017/2018 cycle, a priority focus on the development or integration of open educational resources (OER) was added to the criteria for new proposals.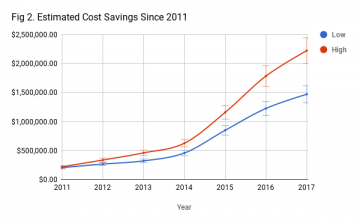 By Will Engle on January 9, 2018
In 2017, the adoption and use of open resources at UBC continued to increase. Since 2011, more than 47,000 UBC students have enrolled in courses in which instructors used open or freely accessible resources instead of traditional textbooks. At least $4.7 to $6.7 million dollars have been saved by UBC students in these courses and […]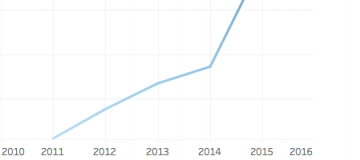 By Will Engle on December 10, 2016
Open UBC Snapshots is a new resource that will quantify and explore emerging trends in open educational practices at UBC…