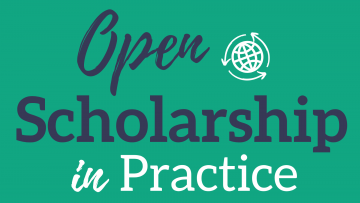 By Rie Namba on November 12, 2019
Category:Events, UBCV, Updates
On October 25th, UBC hosted the 3rd annual Open Scholarship in Practice (OSiP) day. OSiP consists of a variety of workshops for faculty, staff, and students to attend and learn how to incorporate Open practices into their work. The day started with some opening remarks by Jason Pither (Associate Professor, Biology/Braes Institute at UBCO) and […]
By Rie Namba on October 28, 2019
Category:Events, UBCV, Updates
On October 22, 2019, the Alma Mater Society (AMS) and other UBC sponsors hosted an event to honour the faculty, staff, and administrators who are OER Champions for UBC: the people who advocate, propagate, and support the use of Open Education Resources in their classrooms, at UBC, and in the academic world. These champions were […]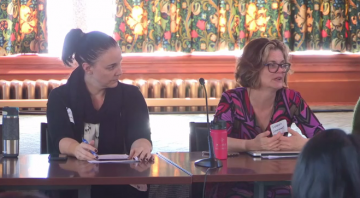 By Alexandra Alisauskas on October 24, 2019
Category:Events, Funding Updates, UBCV, Updates
 On October 1, 2019, UBC hosted an Open Education Resources (OER) Faculty Panel where faculty talking about past and current OER projects, the difficulties and challenges they faced, and the success and impact they achieved. Previous discussions and advocacy around Open Educational Resources (OERs) (such as the AMS Textbook Broke Campaign) have highlighted the […]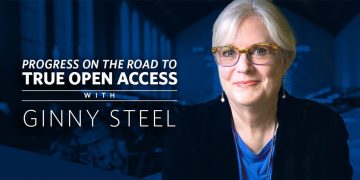 By Rie Namba on September 18, 2019
Category:Events, UBCV, Updates
On Friday, Sept 13, UBC had the pleasure of hosting Ginny Steel, University Librarian at UCLA, who presented a brief review of the history of the Open Access movement, the latest developments, the implications for libraries and the academy, and answered several questions from the audience. Earlier this year, Steel and her colleagues at the […]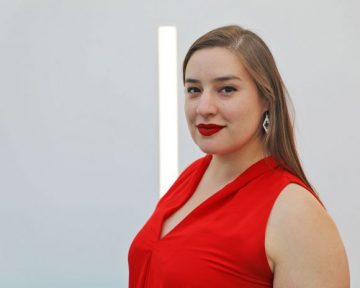 By Stephanie Savage on September 12, 2019
Category:Events, UBCV, Updates
Join Langara, Kwantlen, BCIT, SFU, and UBC for an exciting half-day celebration of Open Access Week (Oct 21-27, 2019). This year's theme from SPARC is Open for Whom? Equity in Open Knowledge. Our keynote speaker, Jessie Loyer, will explore this question alongside participants through the lens of decolonization. The conversation will continue with local panelists […]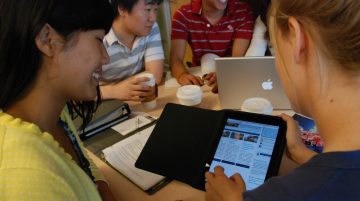 By Neha Tadepalli on September 8, 2019
Category:Events, UBCV, Updates
The AMS has issued an open call to nominate OER Champions — the faculty, staff, and administrators who dedicate so much of their time to fostering accessible education at UBC.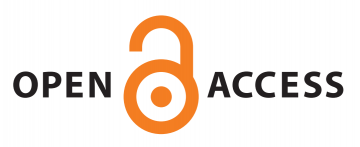 By Rie Namba on October 10, 2018
Category:Events, UBCV, Updates
Open Access Week is an is an international event whose goal is to highlight how open scholarship can help people meet their goals in research, scholarly publishing, teaching and learning. Each year, as part of Open Access Week, UBC showcases diverse events highlighting areas of open scholarship that UBC's faculty, students and staff participate in […]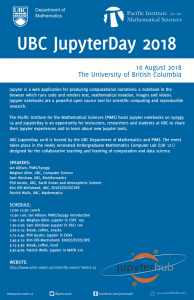 By Rie Namba on August 8, 2018
Category:Events, UBCV, Updates
The Pacific Institute for the Mathematical Sciences (PIMS) and UBC Department of Mathematics invite you to UBC JupyterDay 2018! Jupyter is an open web application for producing computational narratives: a notebook in the browser which runs code and renders text, mathematical notation, images and videos. JupyterDay is an opportunity for instructors, researchers and students at UBC to share their Jupyter experiences and to learn about new Jupyter tools.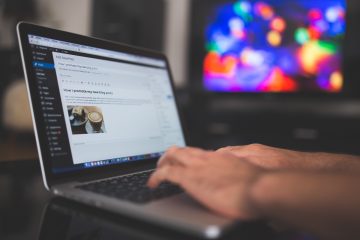 By Rie Namba on July 17, 2018
Category:Events, UBCV, Updates
If you are preparing resources for your teaching, from PowerPoint slides to online modules, chances are you'll want to incorporate readings, images, video clips, problem sets, or other materials from different sources. This session will focus on the pragmatic elements of reuse, the essentials of copyright, and the basics of working with open educational resources that are licensed to allow revision and reuse. Such openly-licensed resources can impact teaching and learning through contextualization, time savings, and lowering student access barriers such as costs. Please bring your questions and join us in exploring UBC's Copyright and Fair-Dealing guidelines and how copyright intersects with effective teaching practices.
For more information, please visit
the workshop registration page
.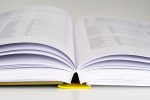 By Rie Namba on April 9, 2018
Category:Events, UBCV, Updates
Open scholarship, which encompasses open science, open access, open data, open education, and all other forms of openness in the scholarly and research environment, is transforming how knowledge is created and shared. Join us for a full day of hands-on workshops.